Towards the end of 2011 I started a blog to follow my Adsense and Affiliate marketing Journey.
I had recently built several thousand thin Adsense/Affiliate websites and they started to make a lot of money so I decided to set between 100-300 of them aside and chronicle their movement in order to teach people how I'd done it and how they could too.
MarketingFool.com was born and quickly became a hit.
I soon developed a specialized version of my quick index software and branded it in the MarketingFool.com theme and began giving it away for free as a gift for subscribing to my blog: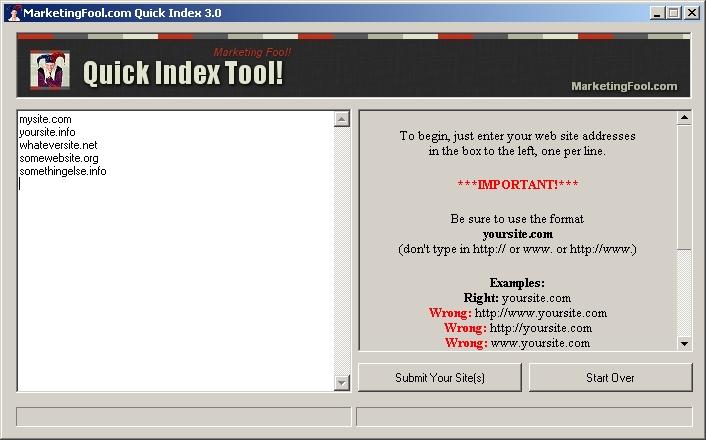 I also wrote a few books about creating different types of Affiliate websites; namely thin Adsense Sites, thick adsense sites, and a book on some php techniques used to build my sites…
Since the start of the website in 2011 I've written and published over 150 articles about creating different types of websites monetized by Adsense and affiliate marketing at the blog.
From day one the entire project has been incredibly popular and I plan on continuing the website into the foreseeable future.
Towards the end of 2012 I started a special paid "Members-Only" version of the site called Marketing Fool Insiders where I go into much greater detail with written, as well as video tutorials showing how I develop different types of affiliate marketing related websites such as thin sites, thick sites, portal sites, shopping sites, price comparison sites, and more.
I've been building it up into one of the premier affiliate marketing communities on the Internet. So far it's been a lot of fun!